Shipping and returns
Priority shipping available
Embark and AnimalBiome
Our partner in dog health
Benefits:
Reduces unhealthy levels of E. coli in the gut
Supports gut function using active ingredients
Recommended for daily use
Frequently bought together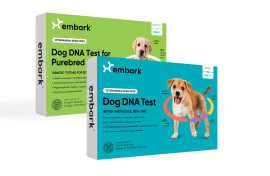 Breed + Health DNA Tests
Regular Price

$199
Sale Price

$139
Offered in partnership with AnimalBiome, leaders in canine microbiome research
Specifically dosed for dogs
Product details
Active ingredients
Safe and all-natural
Dosage
Measured just for dogs
What's inside
60 gram jar
FAQ
Is this supplement right for my dog?
How long should my dog stay on this supplement?
Can I continue my dog's other supplements and medications?
Are there any risks associated with this supplement?
What is a prebiotic phage cocktail?