Customized veterinary report
Genetic health risks
Detailed breed ancestry
Decision support
Research partners of Cornell University College of Veterinary Medicine
1 in 4 dogs has an at-risk health result (most are actionable)
Research-grade DNA genotyping platform
What's included
Customized veterinary report
Actionable insights for every patient
Health screening
250+ genetic health risks
Breed ancestry results
350+ breeds identified
Decision support
Customer service and veterinarians on staff
Your custom dashboard
Easily sort and access your patients' results with an easy-to-use dashboard. You can share individual results with clients, but you retain control over every report generated for your practice.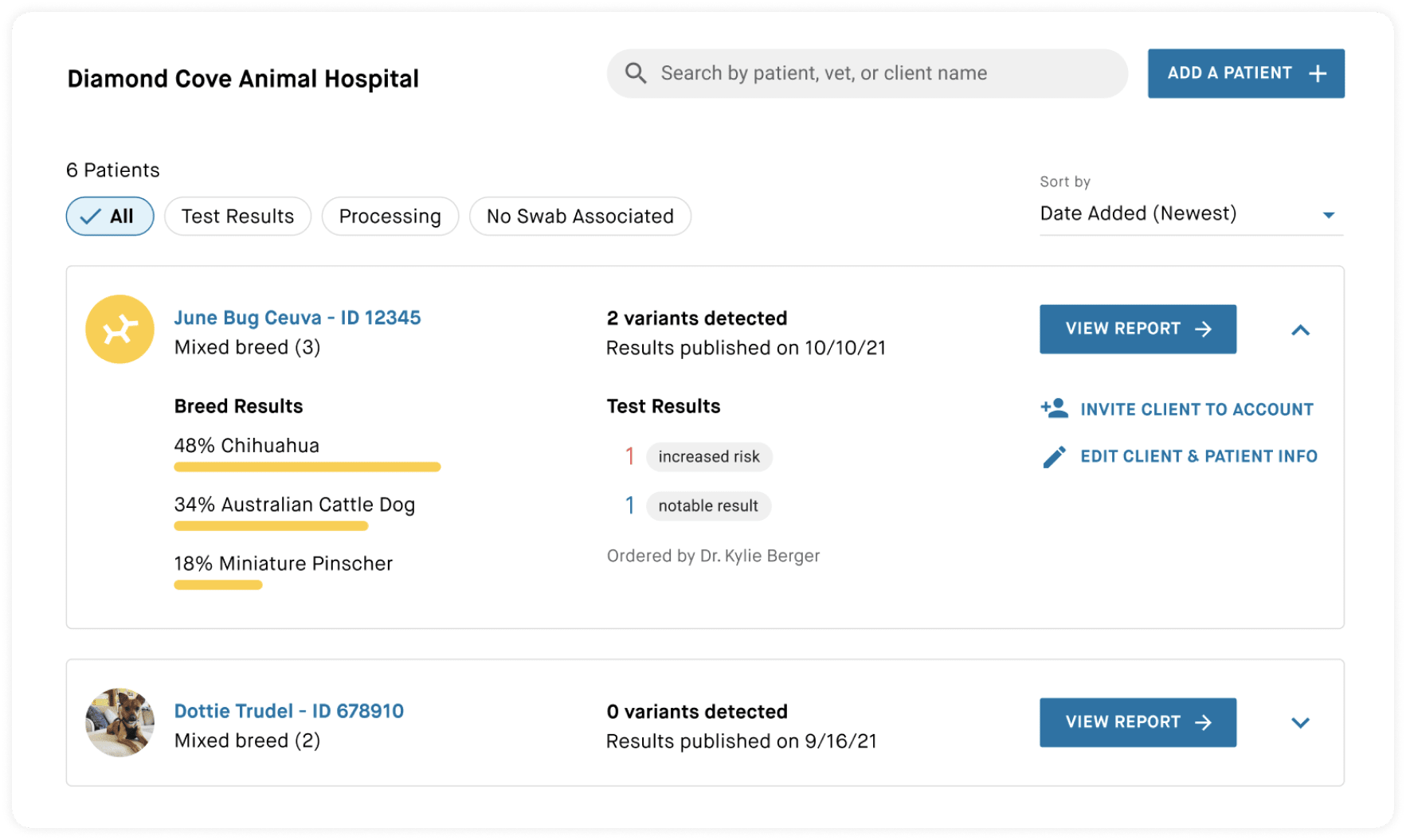 How it works
1. Swab

Gently swab the inside of your patient's cheek pouch and under the tongue to collect saliva for at least 30 seconds.

2. Activate & mail

Activate each kit online and send samples to our lab in their prepaid envelopes. Note: Samples remain stable for at least 6 months. However, kits expire two years after purchase, so please plan accordingly.

3. Results in 2-4 weeks

We'll notify you by email when results are ready. You'll be able to access every patient's report in your dashboard and share with owners.
"I really see this as becoming a routine test in the future."
"It will benefit everyone in the long run since we are finding it changes the care and diagnostic protocol so significantly. I really do believe this will become routine for all new puppy visits. It gives us a chance to really personalize the care of each individual pet."