See exactly what we test for:
Looking for specialized tests?
Give your dog their best life. Decode breed mix, discover the story of their ancestry, find relatives — all this and more with Embark!
Includes:
Breed breakdown and confirmation
Ancestry and family tree
Relative finder
Support from genetic specialists
Why Embark
Research partners of Cornell University College of Veterinary Medicine
Developed by veterinarians
99% accuracy
You may also like

Breed + Health DNA Test
Regular Price

$199
Sale Price

$139
Save $60
What you'll learn
Breed breakdown
350+ breeds tested
Ancestry
Family tree and geographical origins
Relatives
Meet your pup's relatives in our database
How it works
1. Swab

Gently swab the inside of your dog's cheek pouch and under the tongue to collect saliva for at least 30 seconds.

2. Activate & mail

Activate each kit online and send samples to our lab in their prepaid envelopes. Note: Samples remain stable for at least 6 months. However, kits expire two years after purchase, so please plan accordingly.

3. Results in 2-4 weeks

We'll do the rest and notify you by email when your results are ready. Log in to your account to learn all about your pup!
Compare Embark's DNA tests
Breed ID DNA Test
Breed + Health DNA Test
Price
Overview

The best DNA kit for dog owners who want their dog's breed breakdown

The best kit for dog owners who want to get their dog's breed breakdown and genetic health screening

Breed breakdown
Ancestry
Relative finder
Talk with a vet geneticist
Predicted adult weight
Health screening
Trait insights
Measure genetic diversity

Current item

See full details

Breed + Health DNA Test

Current item
Compare DNA tests
Breed Identification DNA Test

Breed + Health DNA Tests

Breed identification
Ancestry and geographic origin
Family tree

*

Relative finder
Support from genetic specialists
Genetic health screening
Trait insights
Predicted adult weight
Genetic diversity measurement
Send results to your veterinarian
*Results for purebred dogs do not include a family tree (because their ancestors all share the same breed!)
A better DNA test for happier dogs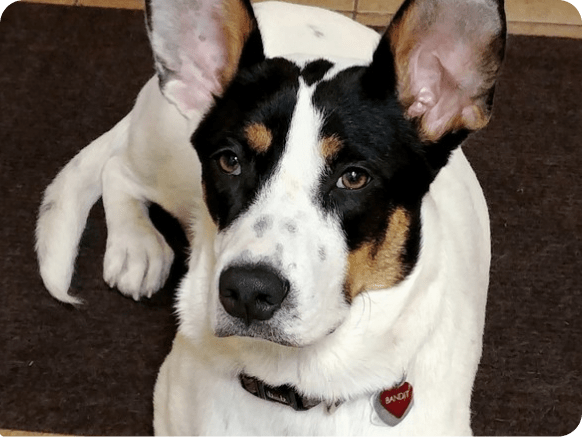 Our dog found her passion
Explained why he grew to 75 lbs