Insights include:
Your dog's calendar age and estimated birthday
Your dog's life stage — from puppy to adult to senior
Nutrition and supplement suggestions
Activities to keep your dog fit and active
Tips for preventative health care
Most accurate dog age test on the market
Every dog tested can contribute to aging research that will help dogs live longer, healthier lives
Health and life stage insights developed by leading veterinarians
How it works
1. Swab

Gently swab the inside of your dog's cheek pouch and under the tongue to collect saliva for at least 60 seconds. Get that swab nice and slobbery!

2. Activate & mail

Activate your kit online and return your sample. Shipping is free within the US, so drop the pre-paid mailer in any USPS box and it's on its way.

3. Results within 8 weeks

We'll do the rest and notify you by email when the results are ready. Log in to your account to learn all about your pup's age estimation and care suggestions!
Hear it from dog owners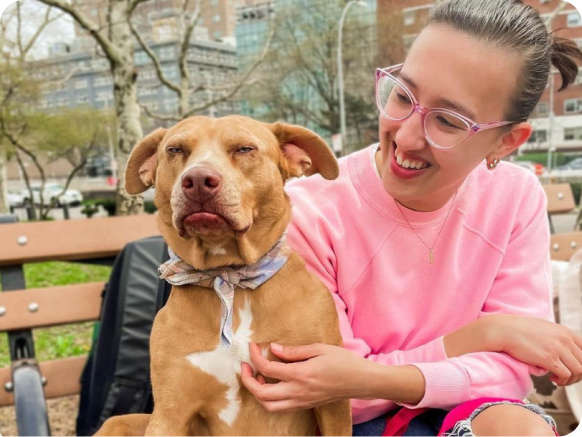 Better informed
Cheers to healthspan
FAQ
What is the difference between the age test and Embark's other DNA tests?
How do I know the results are accurate?
How will my dog's results contribute to research?